Cello
Please select an instrument below
Beginner
Rent My Instrument has programs specifically designed for students who are new to band and/or orchestra. We provide top quality, teacher-approved instruments from Violins to Piccolos - and everything in between – and deliver them right to your doorstep. It's quick, easy, and very affordable.
SELECTING BEGINNER STRING INSTRUMENTS
Most beginner string instrument students will start with a fractional sized instrument (as opposed to a full sized). It is common and expected that children outgrow beginner level (fractional sizes) string instruments. As your child outgrows a fractional sized instrument contact us to exchange it for the next size up. There is no charge for the exchange--simply continue with the same monthly lease payment. When your child is ready for a full sized string instrument, RMI credits 50% of your fractional sizes lease principal payments to our full sized rent to own instruments.

The determine the fractional size needed for beginner cello measure the your child's height and use this basic guideline:
1/2 Size Cello - 4' to 4' 6" of height
3/4 Size Cello - 4' 6" to 5' of height
Rent for

$37.00

/month
+
$0.00

maintenance/month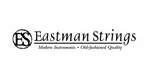 Rent for

$37.00

/month
+
$0.00

maintenance/month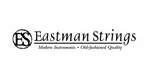 Rent for

$60.00

/month
+
$8.00

maintenance/month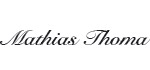 Ready to buy or upgrade?
The Rent My Instrument Programs allow you to easily purchase or upgrade your instrument.
Industry-exclusive Intermediate and Professional instrument rental program
You get a 50% discount off the balance of your early purchase
Receive up to 50% in equity from your rental toward the purchase of an Intermediate or Professional instrument
Maintenance and repair coverage for your rental
Free shipping on all rentals, purchases and repairs