Bell
Please select an instrument below
Beginner
Rent My Instrument has programs specifically designed for students who are new to band and/or orchestra. We provide top quality, teacher-approved instruments from Violins to Piccolos - and everything in between – and deliver them right to your doorstep. It's quick, easy, and very affordable.
Rent for

$25.00

/month
+
$5.00

maintenance/month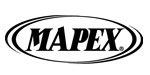 Ready to buy or upgrade?
The Rent My Instrument Programs allow you to easily purchase or upgrade your instrument.
Industry-exclusive Intermediate and Professional instrument rental program
You get a 50% discount off the balance of your early purchase
Receive up to 50% in equity from your rental toward the purchase of an Intermediate or Professional instrument
Maintenance and repair coverage for your rental
Free shipping on all rentals, purchases and repairs